Each user can customize their timezone and change passwords. Admin users can also edit user roles, groups, timezones and user filters for any other user.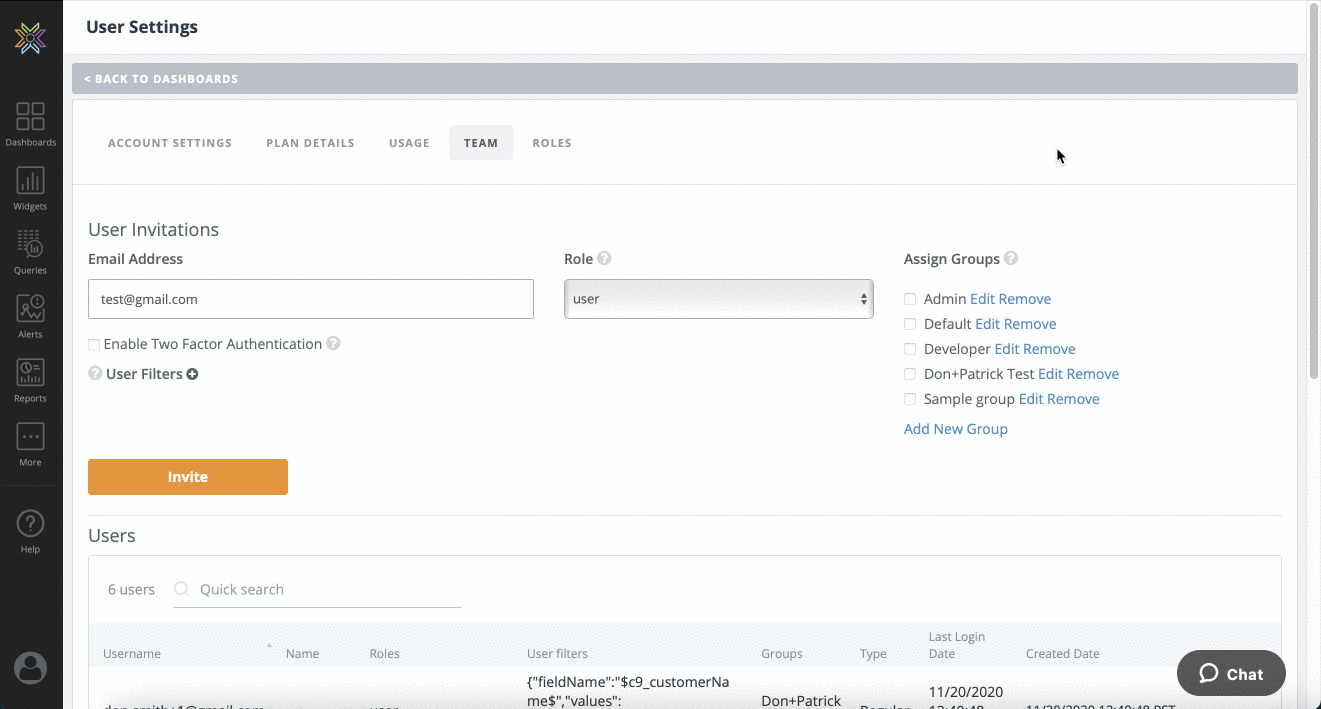 Password Requirements
Knowi provides admins with additional control over password requirements for users on their instance.
To manage password requirements, select User Settings from the Settings panel.
Password requirements. Changing the Password Expiry field to a number of days other than zero (0), prompts the user to reset their password.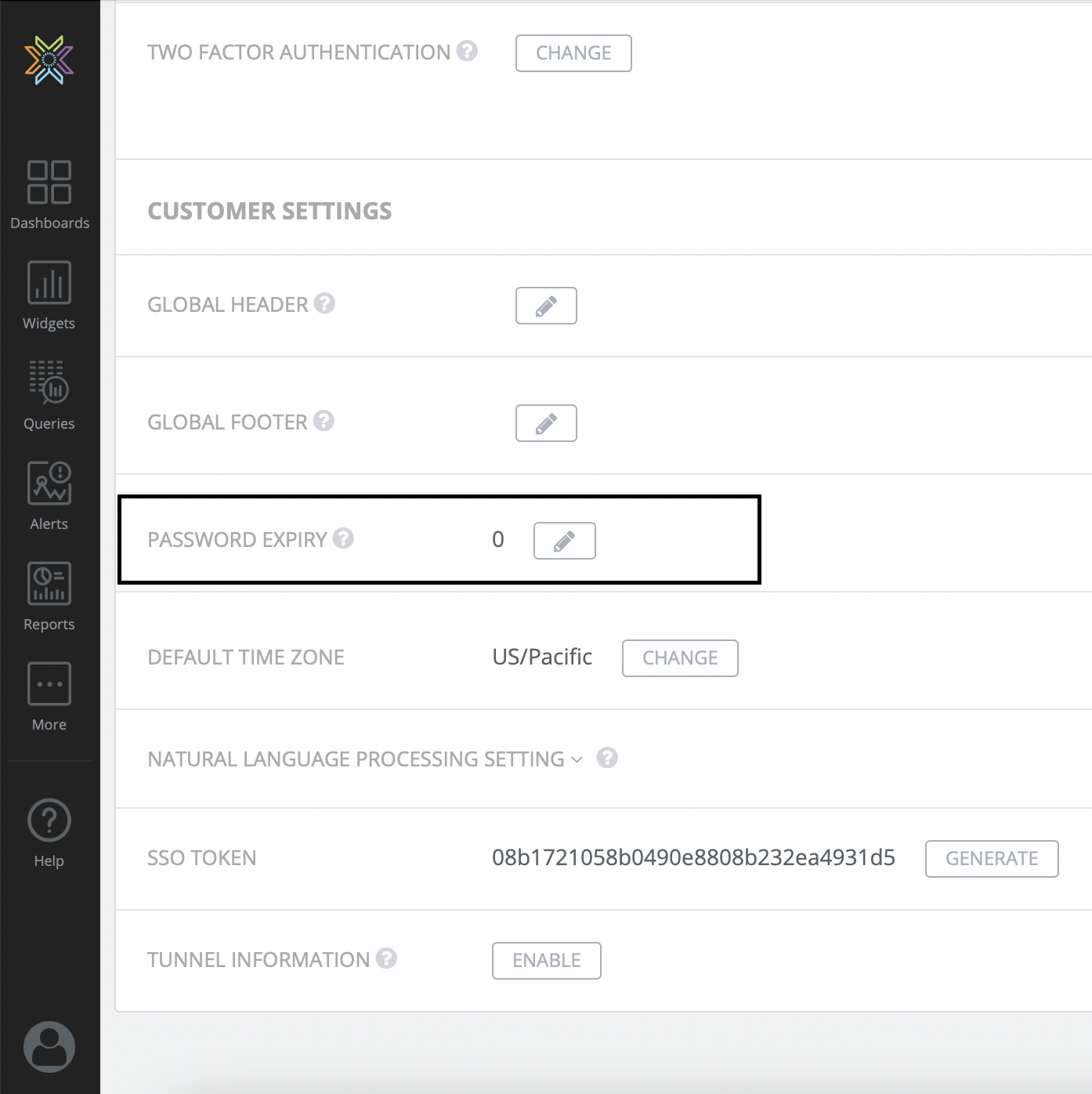 Create a strong password for your Knowi account
Whether you're creating a password for the first time or resetting your password, Knowi will evaluate the strength of your password to make sure that it is secure and not easily guessed.
Passwords must be at least 8 characters long, and we don't restrict the use of numbers or special characters. As you create a new password, the system will provide feedback on password strength.
If you're having trouble coming up with a password that meets our requirements, use a long, random, and unique string of characters. You can use a passphrase, but it shouldn't be a common phrase from a book, movie, TV show, etc. as those are commonly used.
To choose and store a secure password, use a secure password manager like LastPass or 1Password to generate and auto-fill unique passwords for each site you visit, including Knowi.
For further information on User Access & Permissions, please click here.
Help, I've been locked out of my account!
If you fail five password attempts, your account will be locked. To unlock your account, reset your password or reach out to Knowi to assist you with resetting your password.