You don't have to create a schedule to export a dashboard. A user can export a dashboard at any time.
To export a dashboard to PDF:
Users can export the dashboard as a PDF file at any time by following the steps discussed below:
1. Select the dashboard you wish to export.
2. Navigate to the top right corner menu and click on the horizontal ellipsis.
3. Select Export as PDF from the dropdown list.
4. Configure the following (optional) as per your requirements:
Page Orientation: Set the page orientation to Landscape or Portrait
Margin Size: Set the margin size to Small, Medium, or Large
Layout: Change the Layout to: 'Fit to Width' or 'Fit to one page'. You can also change the layout to "Single Column only".
Headers & Footers: Add- Page numbers, Report title, Current date, and current time to headers and footers.
Data Grid Display: Customize how Data Grids with scroll are displayed.
5. Click on the Save button to save the PDF Settings or Click on the Export PDF button to download the PDF file immediately. Generating the PDF could take some time before downloading.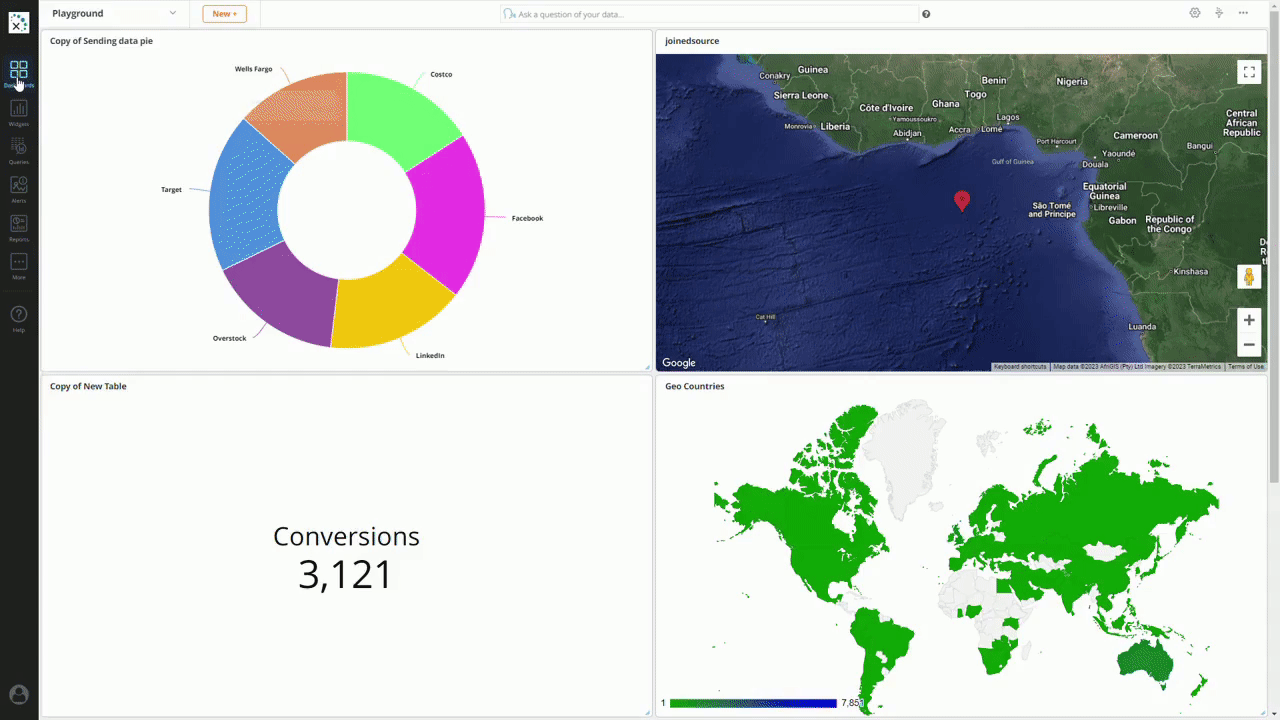 If the user is a "view-only" user then it doesn't have a "Share" button on the top bar but has separate "Export as PDF" button at the top bar.
If the dashboard is shown as an embedded OEM dashboard (
see Embedding/OEM
), and it is configured to show a header bar and action buttons, then one of the buttons- "Export to PDF" will export the dashboard to a PDF file.