Natural Language Processing (NLP)
Knowi's Natural Language capabilities is a powerful way to enable self-service analytics to non-technical users, by asking questions in plain English to drive insights and visualizations quickly. This empowers any member and individual the ability to make better, data-driven decisions, any time.
Natural Language capabilities are available for use across all datasets and widgets within a dashboard. It can be accessed using the Natural Language/Self Serve Analytics icon on a widget. As you explore your data with natural language, Knowi recommends questions based on your input and the data source available. The technology works by translating your natural language query to Cloud9QL statement to resolve your request.
NLP Across Datasets
Using natural language processing at the dashboard queries across all datasets within your account. Auto-complete suggestions will be recommended as you type based on the associated dataset. For example, if you had multiple datasets powering a single sales and marketing dashboard, and you wanted information on your latest marketing activity, typing your query matches the requested fields and aggregation to the datasets the user has access to.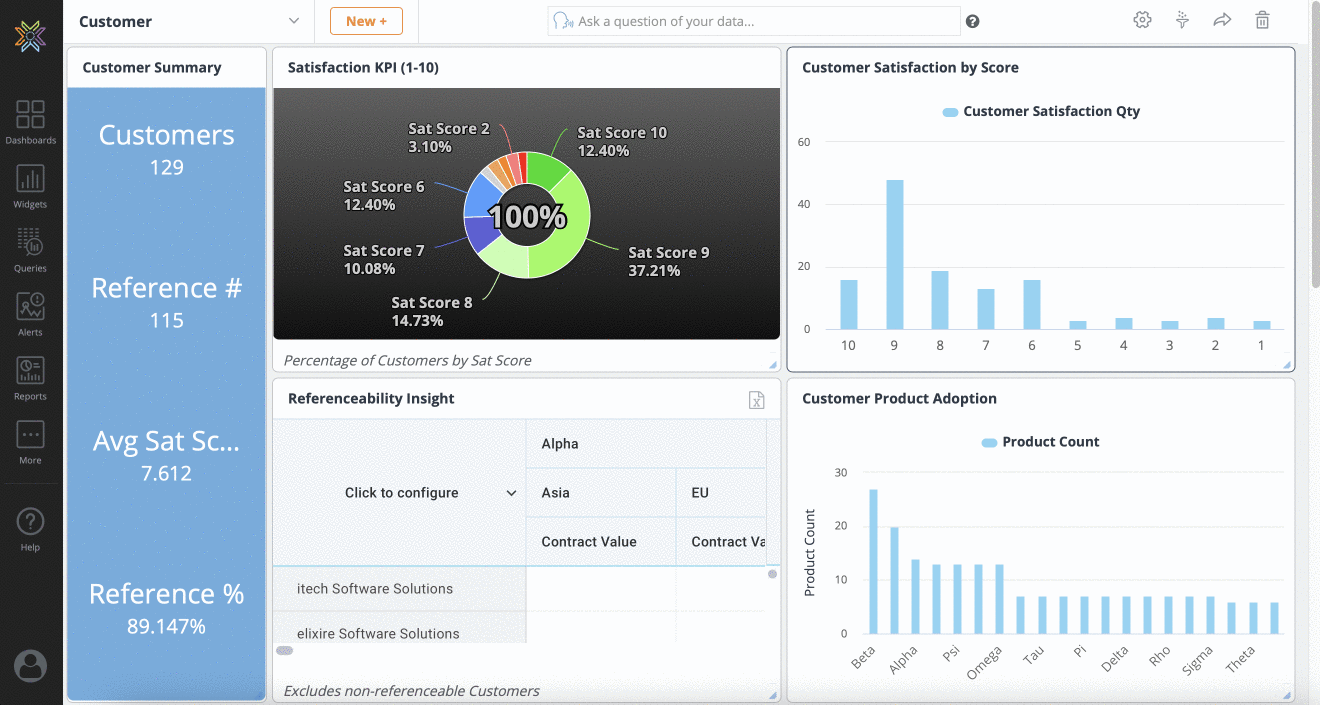 When using NLP across datasets, you can explicitly request which datasets/query to use by incorporating "from" at the end of your query. For example,
what is the average revenue by sales_representation by region from product sales (prod)
From the example above, product sales (prod) is the name of the dataset/query containing the sales information.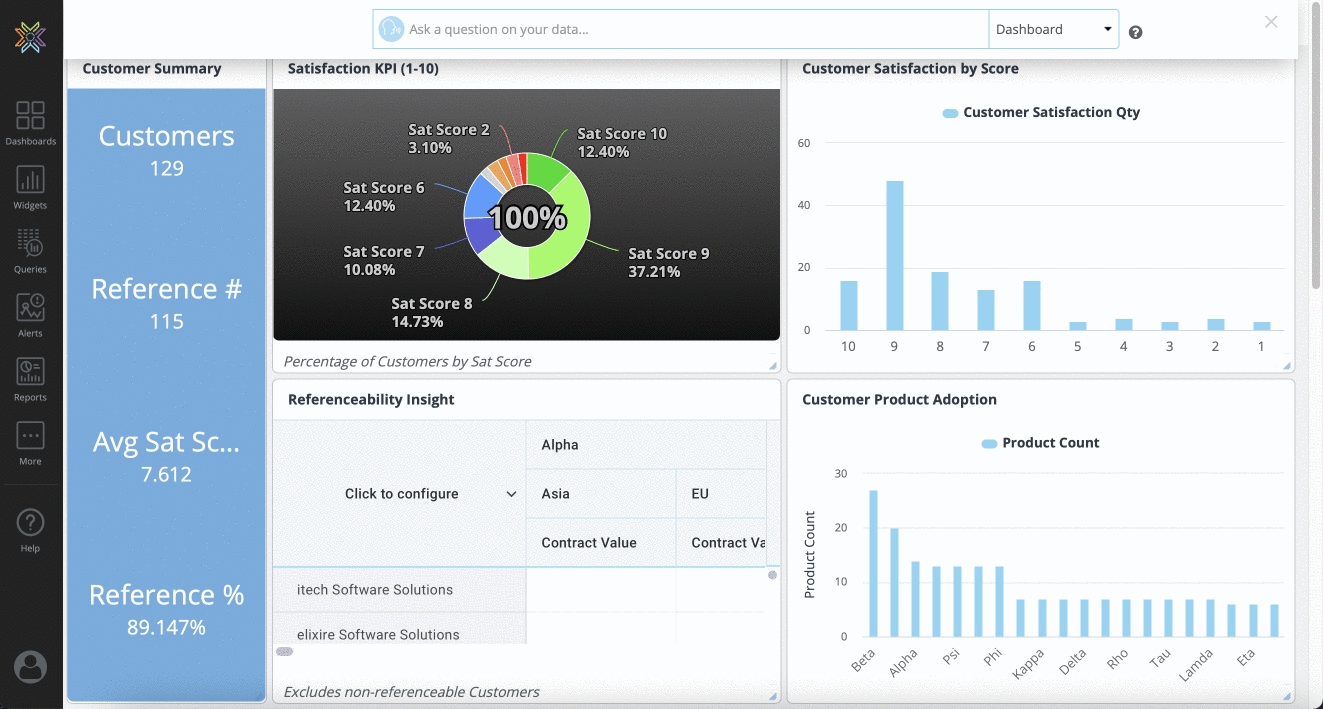 Enable NLP Usage Across Datasets
Using NLP across datasets is a customer user feature that must be enabled by an admin-role. To enable this feature for users:
From the Knowi panel, click Settings and navigate to the User Settings page

In the Account Settings tab, click the NLP ACCESS switch to ENABLE/DISABLE the feature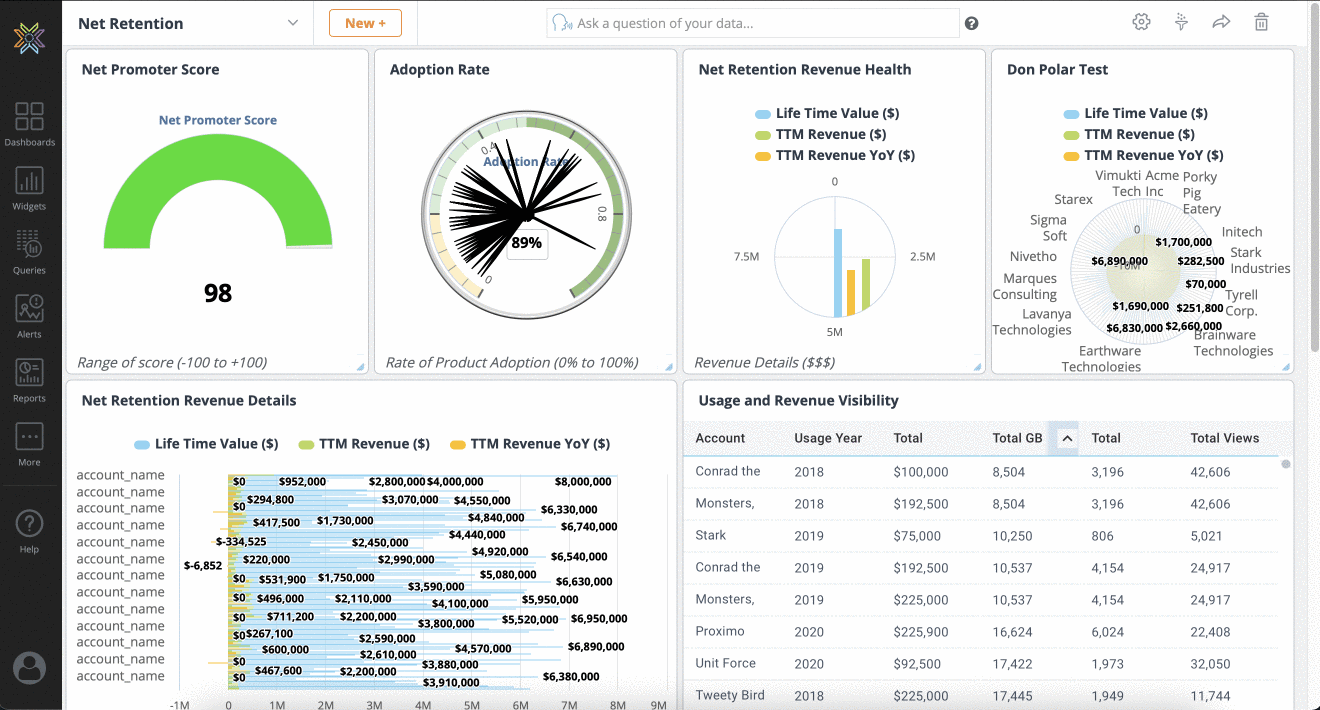 NLP Within Widgets
Unlike across datasets, for use within widgets, natural language queries are applied directly on the dataset powering that widget.
NLP is available on all widgets inside a dashboard from the widget menu and available to all users, regardless of user role/permission.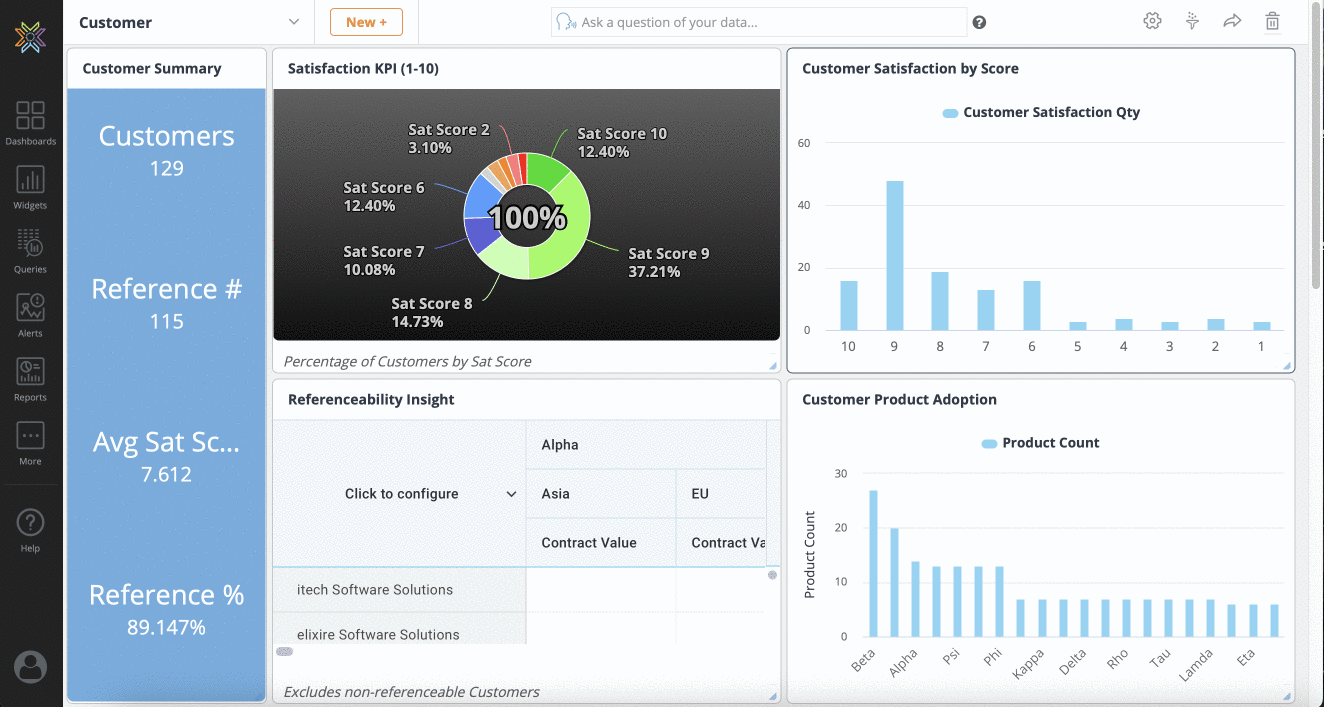 You can tag your dataset fields with text strings making it easier to execute NLP queries. These tags do not change your data model but instead are used in Knowi services such as NLP.
For example, if your data model contains the following fields employee_firstname, employee_lastname, sales, department. You can add one or more tags to synonymize select fields i.e. department can hold the following tags: team, group. While employee_lastname and employee_firstname share the tags: associates, rep
To add tags:
Select the dataset. On any widget, click More Settings -> Data Diagram.
Click NLP tab. Under Synonyms, select the fields, enter tags, then click Save.
Decide how to query with NLP: on a widget, within a dashboard, or across all datasets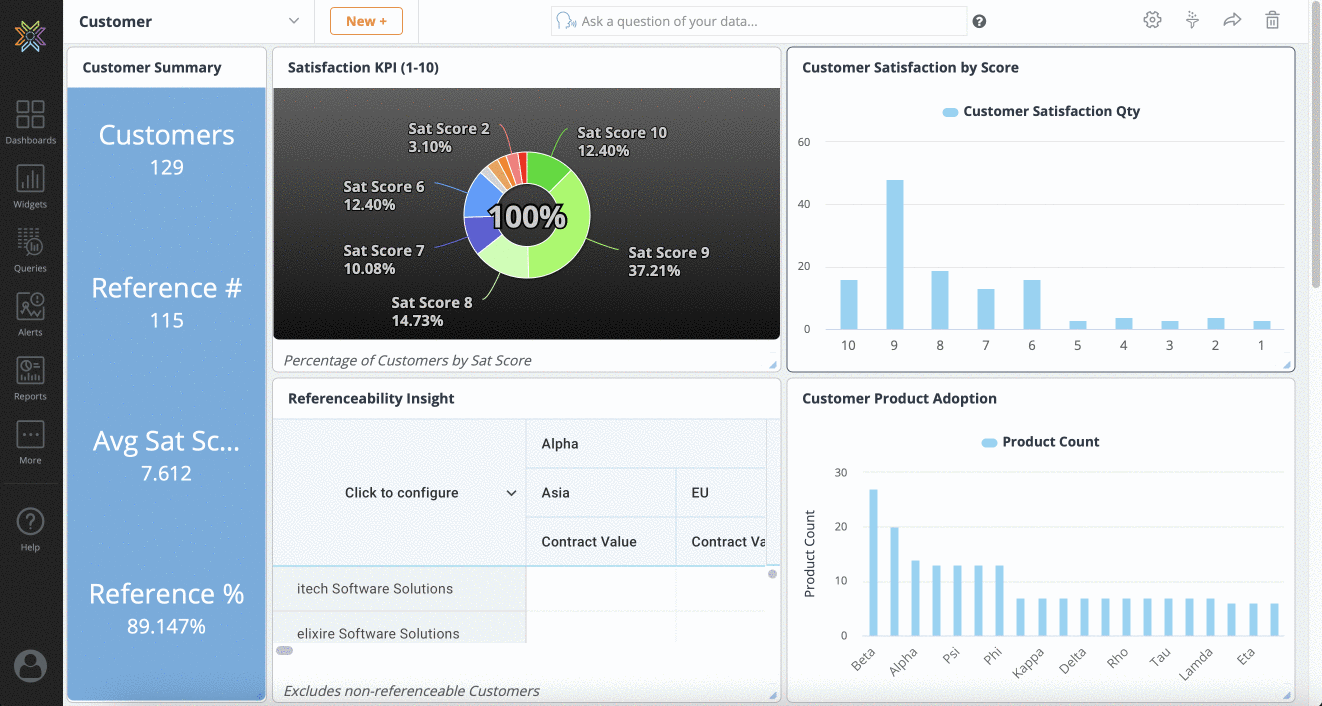 Examples
The following are examples of natural language query to get you started:
Simple field selection
"bounced, sent, customer"

"bounced and sent and customer"

"Show me all for Wells Fargo"

"all for customer Wells Fargo"

"all fields for customer like Wells Fargo"

"bounced and sent for Wells Fargo"

Aggregations
"Sum of sent sum of open by customer"

"Total sent by customer by week"

"Total sent, Total bounced for Wells Fargo"

"Average Sent, Total bounced by customer by campaign_name for newsletter"

Dates
"all for date after January this year"

"average close monthly"

"close by date for january this year"

"close by date for january last year"

"close by date between january and march this year"