NEW
Knowi Search Analytics comes to Slack
We're releasing a series of improvements that make working with Search-Based Analytics in Knowi easier for everyone. As of today, Slack users can now enjoy this simplicity right from Slack.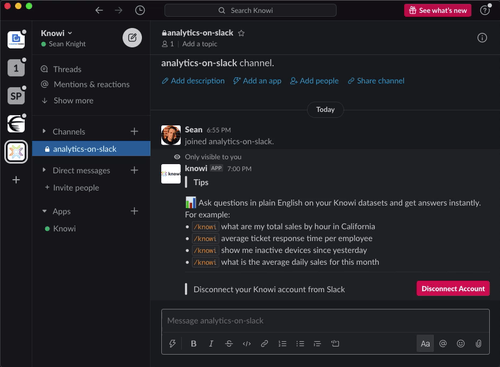 IMPROVEMENTS
CSV: Exporting JSON fields to CSV or Excel should now retain its true key-value formatting
Alerts: Made some modifications to Alert configuration, including the ability to clone an existing alert.
Mobile: Though we don't have a native mobile app, it does not mean we won't improve the mobile experience.