NEW
New option in User Settings to set a global color pallet that will become the default colors in each visualization, can be overridden in widget settings.
https://www.loom.com/share/6c052b954bdd48fdb8d95dd158883813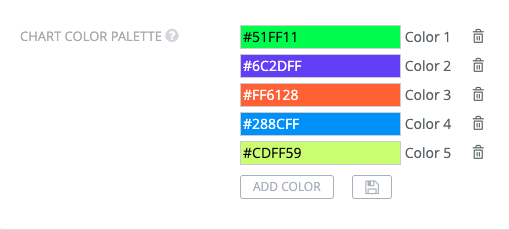 New option in User Settings to set a custom logo instead of the Knowi Logo on the menu bar in the top left.
New Management API Endpoint /reports/run. This command will allow the user to run a new or existing report through the Management API. The user is able to override any existing report parameter with this command.
Fixed
Fixed Google Analytics issue causing Property ID dropdown to be blank.