Triggered datasets are dependent datasets that are auto-updated when the parent dataset is modified.
For example: let's say that a query is run on the raw data spanning terabytes of data, with a query against it returning millions of records. The results of the query can be stored in the Knowi Elastic Store. Furthermore, any derived queries on the resulting dataset can be set up separately within Knowi, so that when the original query is updated, any dependent datasets will also be automatically updated.
To set up a triggered query, Use the Linked Dataset menu from the query list, define the query against the dataset and select the "Triggered Query" checkbox.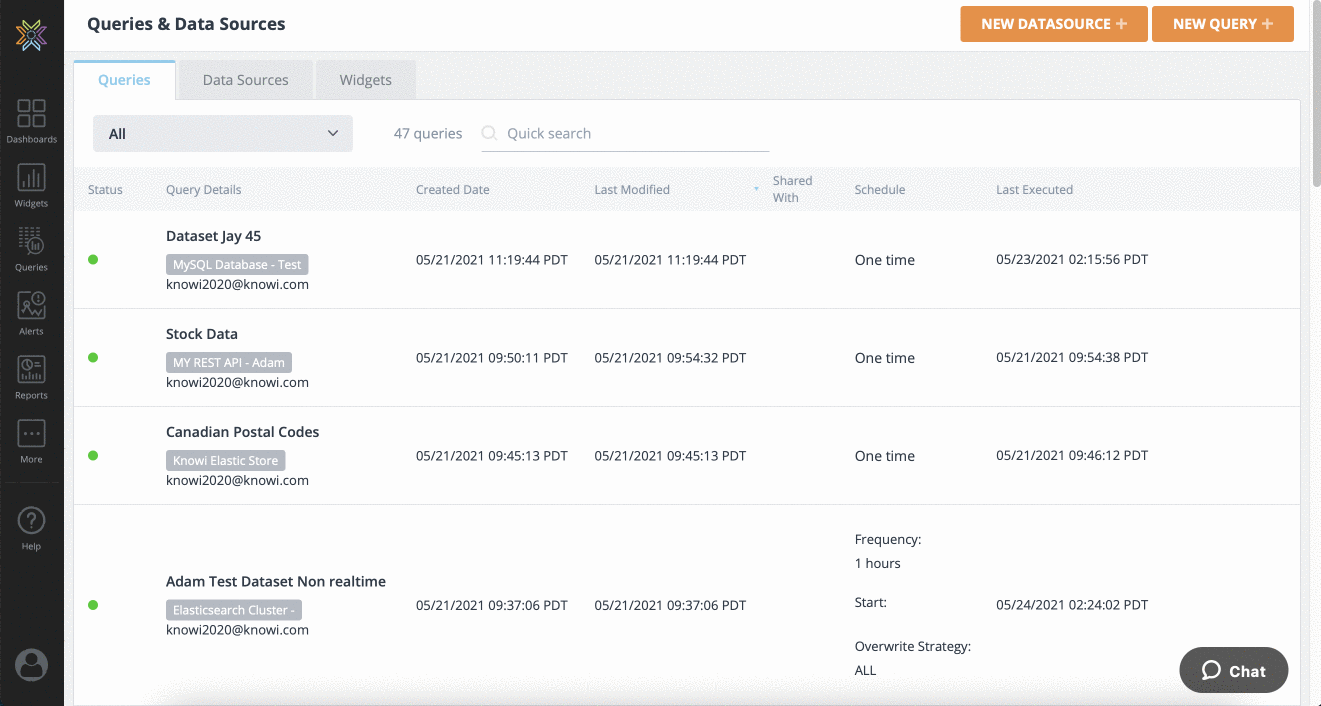 ---