Click on the Data icon within Widget Options for Data Management options.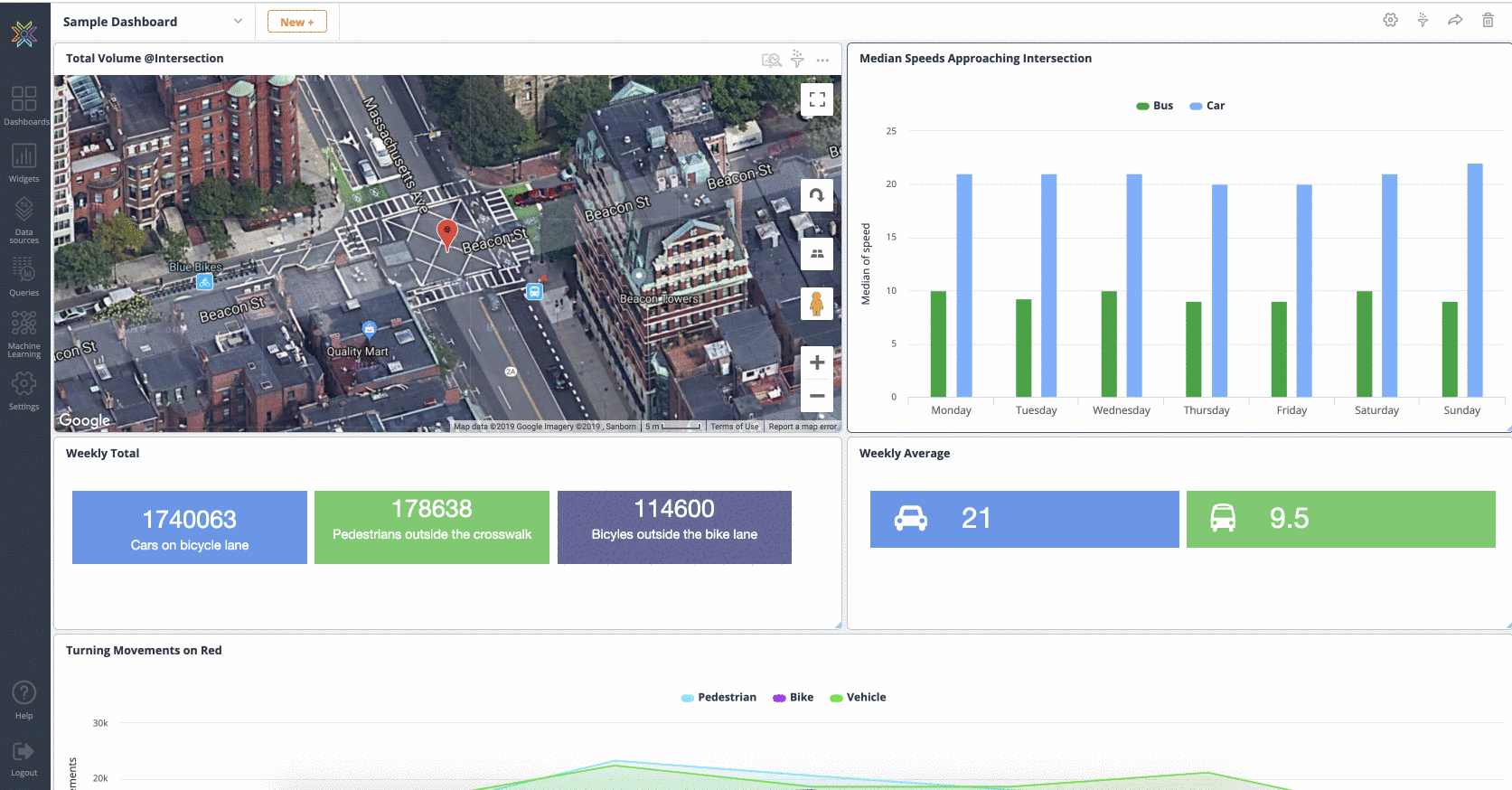 Viewing
The View/Edit Data tab displays the current data visualized in tabular form.
Contains two modes: * Data For Current View - Displays data for the current visualization, after any Filters applied. * All Data for this Dataset - All data, before any filters are applied.
Exporting
Click on the Export button to export data in CSV form. The export is based on the dropdown selection.
Removing
To remove records, select the checkbox on the left of View/Edit Data tab to select the records, with All Data for this Dataset dropdown option selected. A Delete button will appear.
Last Updated
Date/Time of the last data upload/update for this dataset is listed at the bottom of the View/Edit tab.
Alerts
An email alert can be set when a dataset has not been updated for a (configurable) period of time or for data related alerts. Click on the Alerts tab for setup. See Alerts documentation for more details.