A Dataset is a logical grouping of data (typically the results of a query).
A Widget is a visualization of a dataset. One or more widgets can point to the same dataset.
A dataset and widget are automatically created by Knowi for a query.
Creation
Widgets and Datasets can be created in the following ways:
Results of queries against your datasources, from the UI or via the Agent.
Using our Push Data API.
To create a widget from an existing dataset, go to the widget listing menu or the Add Widget to Dashboard menu to create and point to an existing dataset.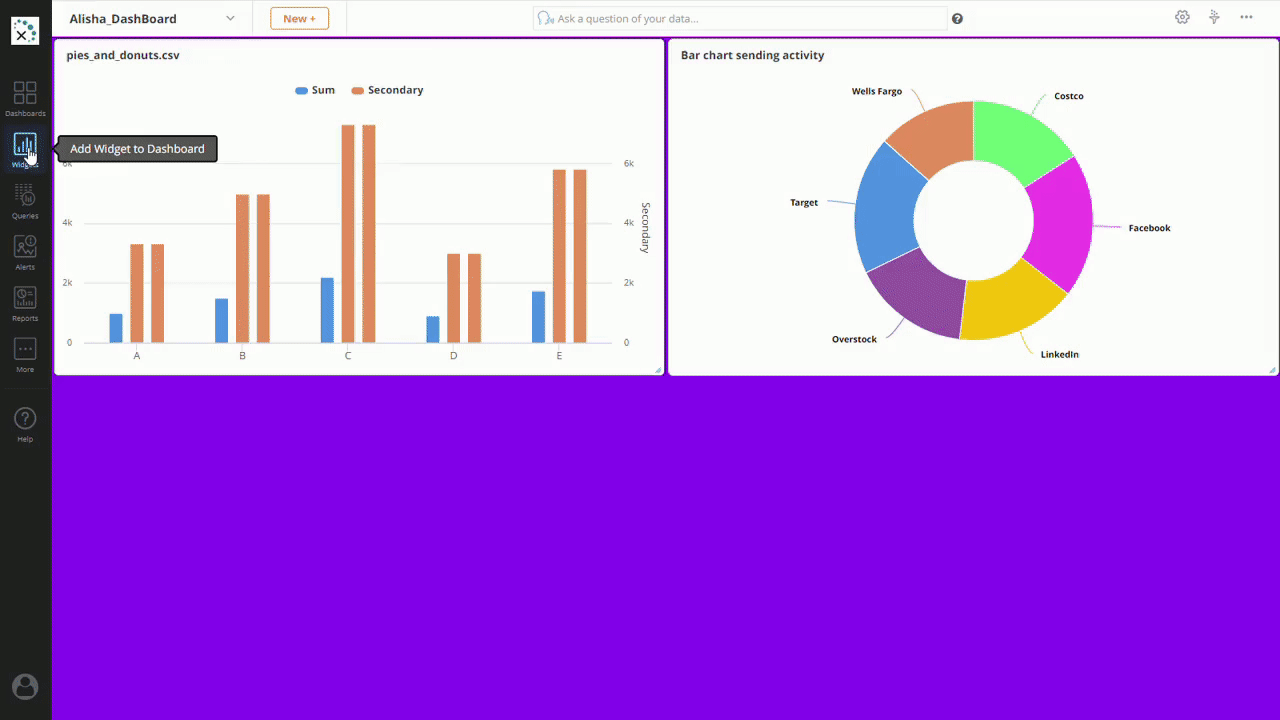 Widgets can also be cloned from other widgets with its own filters and data manipulation.