NEW
Query Filters Suggestions

The system now supports auto-suggestion and hit list filter capabilities from within the Query Builder itself.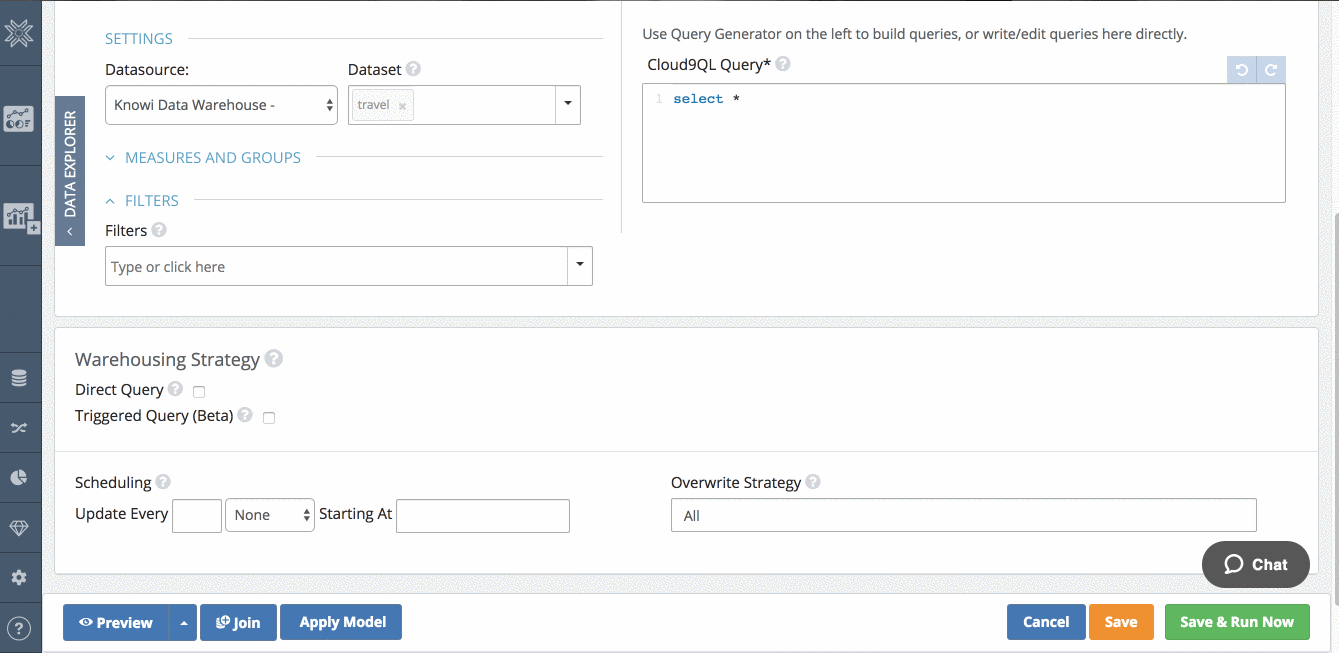 IMPROVEMENTS
There is now an option within the Data Grid settings that allows the user to reset the any custom widths back to the default size.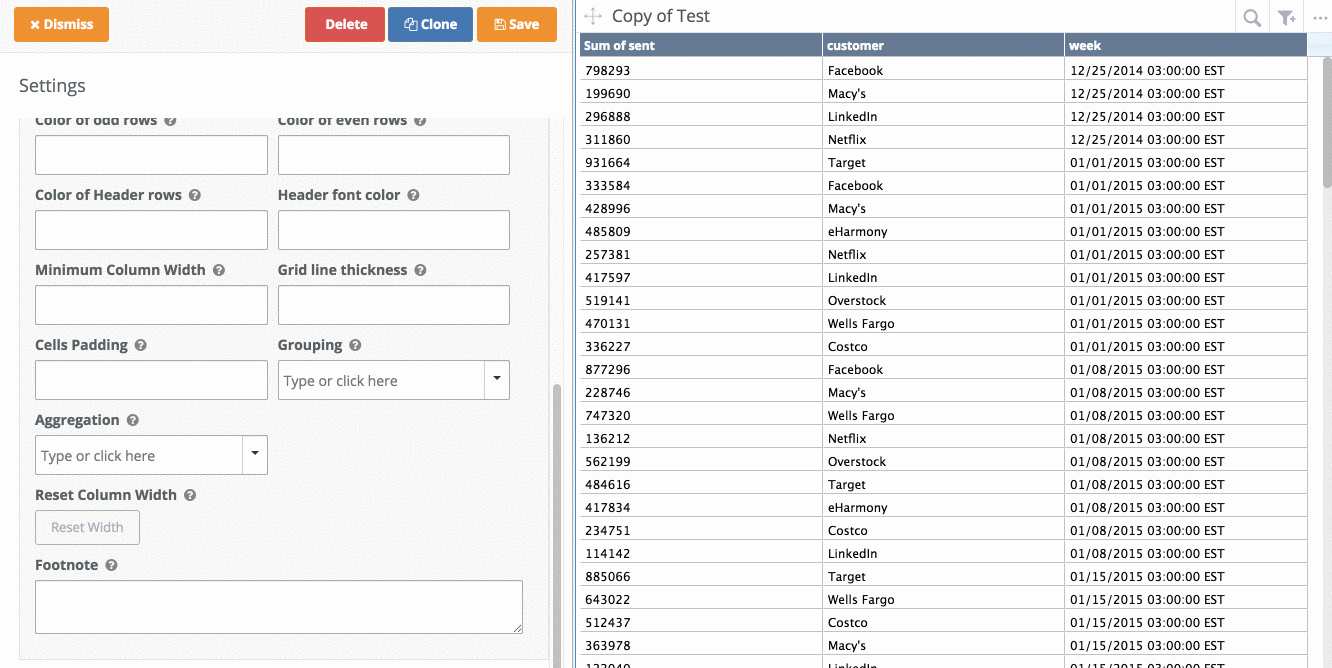 The system now supports SSL for the Datastax/Cassandra datasource.
Performance improvements have been made to the Join functionality.
The system now displays the owner of any data source shared to a user. This will help with the case when multiple datasources with the same name are shared to a user.
FIXES
Fixed an issue in Analyze mode where data is momentarily displayed prior to any configured Steps being applied
Fixed an issue whereby applying a date format on a post Analyze dataset, and that had a different name than the original field, did not behave as expected.
Fixed an issue with the Format Cells option not appearing for added fields in Analyze mode