You have the option to either write the queries directly into the given query box or use the Query Generator to generate queries for you.
Schema on Read and Field Exploration
Depending on the datasource, a list of collections/tables along with field samples (or column names in case of relational databases) will be automatically detected. There are no data models to define or schema definitions required upfront.
For unstructured/semi-structured sources, Knowi uses native APIs for the database to infer fields where supported by the database, or fall back to sampling the data to determine fields.
Query Builder & Writing Queries
Choose Filters, Metrics and dimensions to build your query. The queries are automatically generated on the right as your filters/metrics/dimensions are applied. Filters provide the ability to build a complex query by using logic operators 'And', 'Or'. Also, the 'In' filter condition allows to use several values for each filter.. Click on Preview button to preview the data.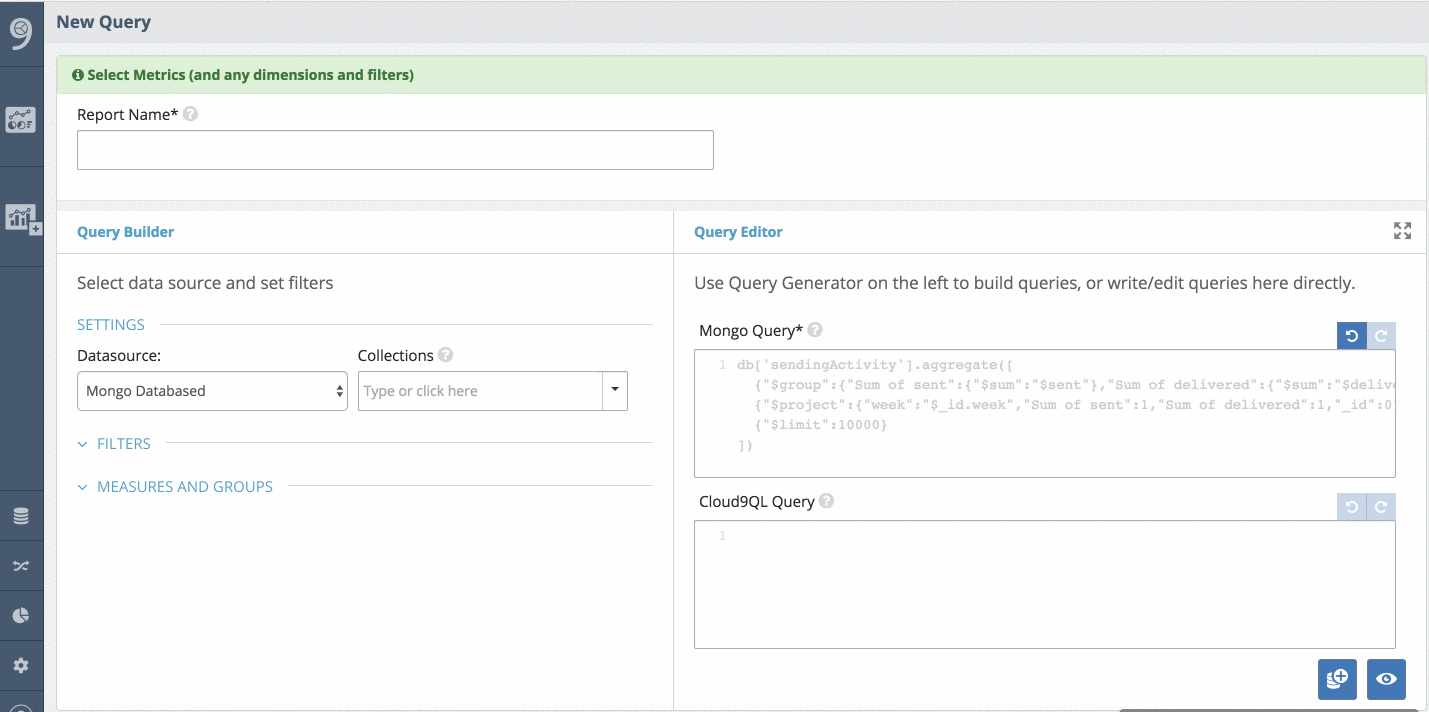 Instead of using the query generator, queries can directly be created via the Query box on the right.
Cloud9QL can be used to post-process/transform the return data, to complement native queries. This is not a replacement for the underlying query but offers powerful analytics functions on the results returned.
You can save your design progress by clicking "Save as Draft".
Preview
Use the Preview button to preview the results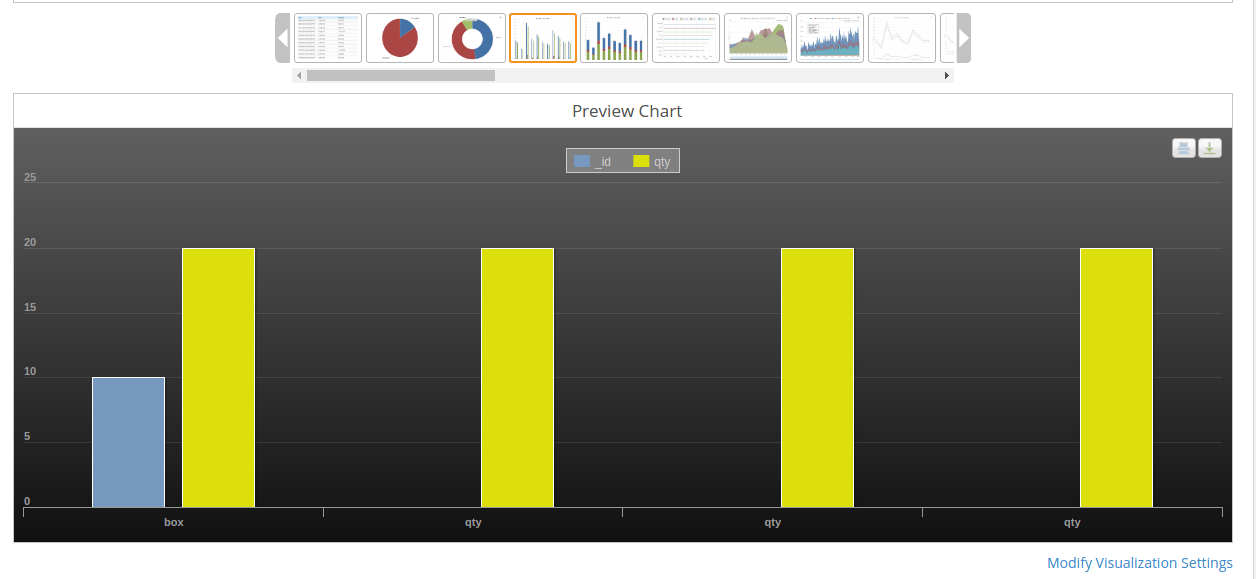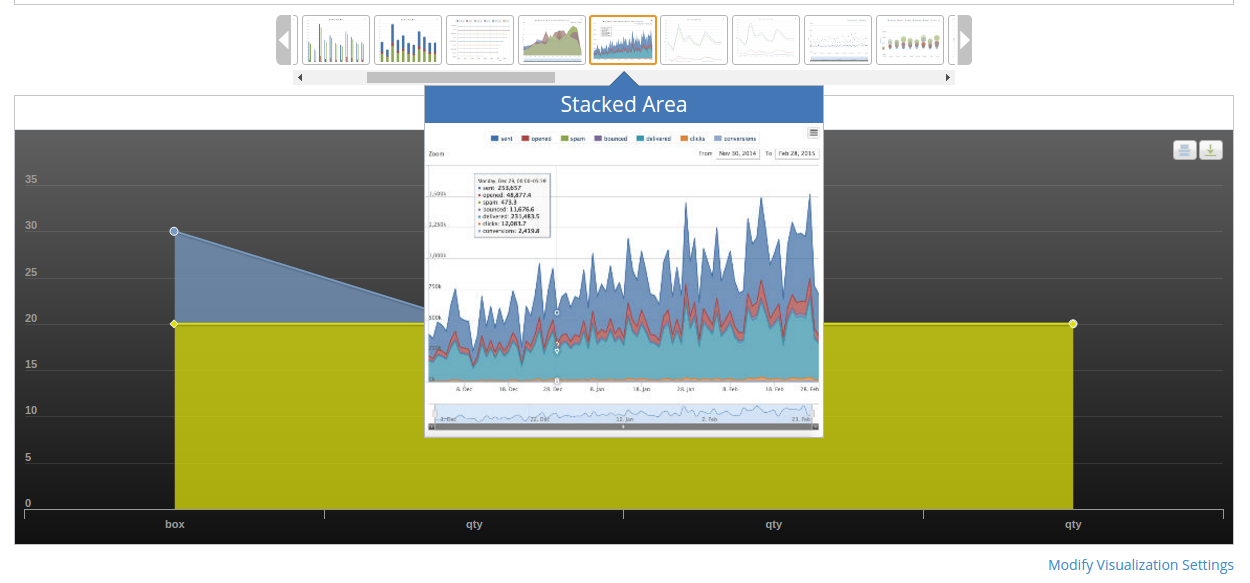 To change the visualization settings, click on Modify Visualization Settings on the bottom right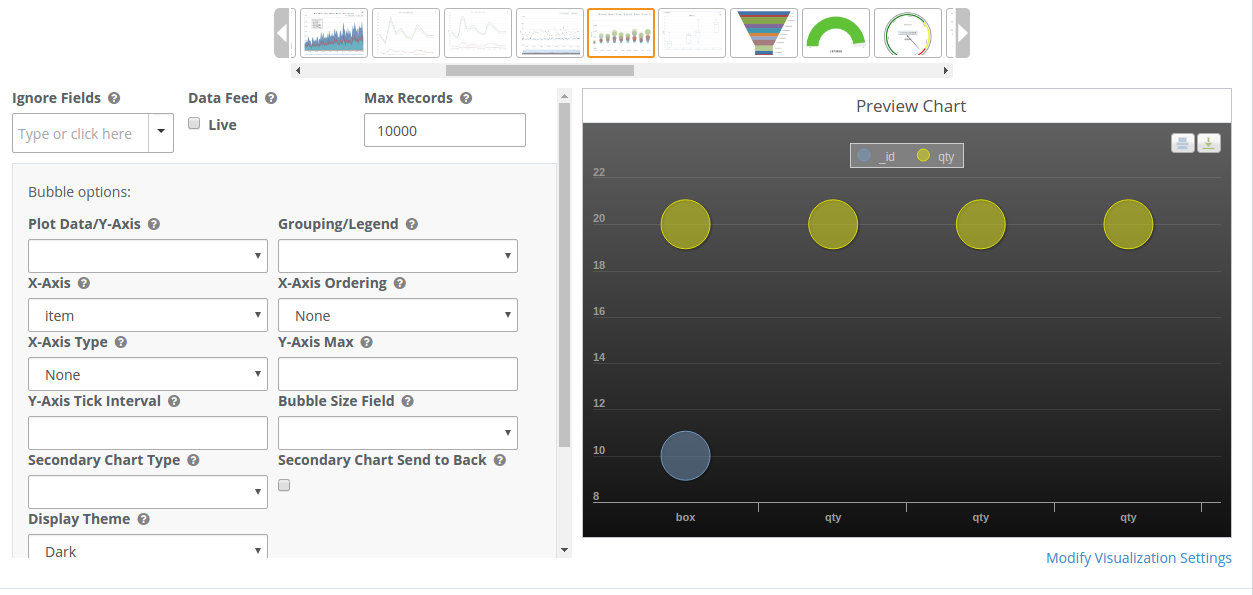 When you are happy with the results, click "Save and Run" to save the query and submit it to run.