IMPROVEMENTS
Email From line support
Added From line support into email template creation for both Trigger Alerts and basic Email Reporting.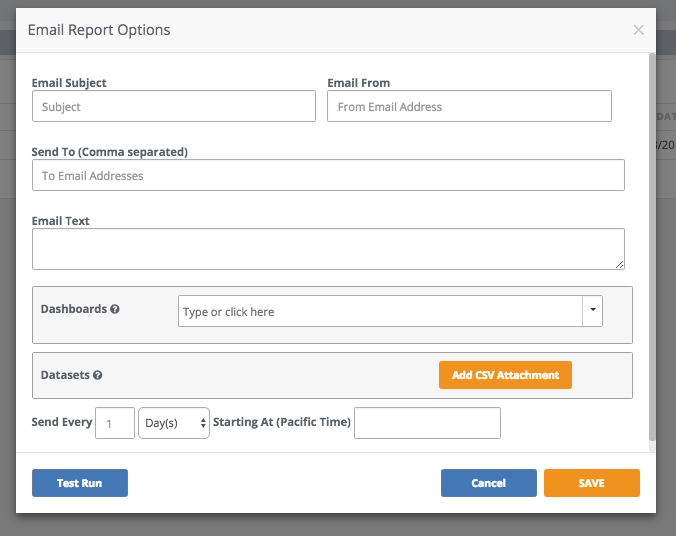 FIXES
Default sharing has been improved as follows:

If a user role is set to Viewer then the Dashboard and Data source Sharing option will default to View.
If the user role is set to User or Admin then Dashboard and Datasource sharing will default to Edit

Fixed an issue where the 'Does Not Contain' filter was not allowing a user to enter multiple values.
Fixed an issue where a newly created widget was not appearing in the widget list unless a browser refresh was invoked.
Removed support for the deprecated Elasticsearch 'missing' query and added support for it's replacement - the 'exists' query.